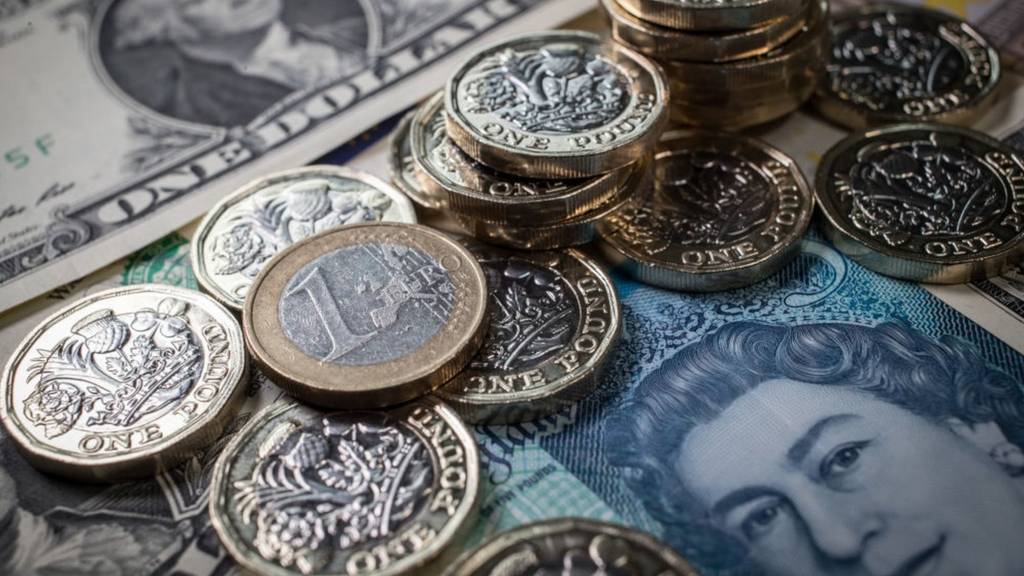 Related Video and Audio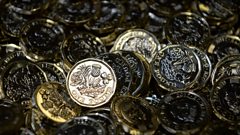 Got a TV Licence?
You need one to watch live TV on any channel or device, and BBC programmes on iPlayer. It's the law.
Find out more
Summary
Get in touch: bizlivepage@bbc.co.uk
Chinese industrial output slows
Facebook recovering from most severe outage in its history
Pound slips after hitting nine-month high
Cineworld profits boost
FCA crackdown on investment firms
Banks announce merger
Debenhams gives 'careful consideration' to Sports Direct
Live Reporting
By Katie Hope and Jill Treanor
All times stated are UK
the bosses of fashion chain Superdry told co-founder Julian Dunkerton he is not wanted back at the firm.

The company is holding a shareholder meeting at the start of next month to decide whether to grant Mr Dunkerton's request to return as a director.

But unsurprisingly Mr Dunkerton – who left the firm last year – is not giving up without a fight.

Today, ahead of that meeting, he has issued an entire PDF document titled Supercharging Superdry to state his case.

He says the firm's 75% share price fall has destroyed £1.2bn in value and says it needs to return to its "design-led roots".

"Our objective is to help return the company to profitable revenue growth, restore double-digit [profit] margins
and rebuild profitability, which we believe is achievable within a two-three year timeframe," he says.

Mr Dunkerton has also set up a website: Save Superdry.
Sterling has lifted off earlier lows and is flat against the dollar.
The currency jumped to nine-month highs of $1.3380 on Wednesday after MPs voted to avoid a no-deal Brexit – but then drifted back off those highs.
As trading in London hours gets underway, the pound was edging higher again, at $1.3328, and off earlier lows.
Against the euro it was was flat at 85.01 pence.
Facebook issue exposes its reach

Today Programme
BBC Radio 4
Getty/BBCCopyright: Getty/BBC
As we've already said, Facebook suffered the most severe outage in its history yesterday, with key services rendered unusable for users globally for much of Wednesday.
Shani Keleman, portfolio manager at Coutts, says the problem exposed "how deeply connected Facebook is to our society".
"It's not just sharing photos, it's businesses not advertising or communicating with customers," she says.
Cineworld boosted by Regal
Getty ImagesCopyright: Getty Images
The world's second-largest cinema chain Cineworld has announced a huge rise in profits for last year largely thanks to its acquisition of US cinema chain Regal last year.
Pre-tax profit surged 125%to $349m last year, with revenue up a whopping 259%.
As anyone who goes to the cinema regularly won't be surprised to find out, just over a quarter of that revenue (27%) came from food and drinks.
Chairman Anthony Bloom said last year was "a transformative year" for the group.
Upcoming movies at the chain include "Captain Marvel", "Dumbo", "Toy Story 4" and "Spiderman".

Today Programme
BBC Radio 4
ReutersCopyright: Reuters
After yesterday's Spring Statement, chancellor Philip Hammond is on the Today Programme, but unsurprisingly the topic is all about last night's vote rather than the UK economy.
The chancellor reiterates his point – made yesterday – that the House of Commons has to come together, face the facts and decide what it does want – and that will mean a lot of people having to compromise.
He says Theresa May's current withdrawal deal remains "the best way forward".
"We will try and build support for it. Whatever happens if we don't get the deal through in the next couple of days we will have to seek an extension of time".
gettCopyright: gett
The FTSE 100 is steady in early trading, two points higher at 7,161.22.
Mining company Anglo American is down around 2%, leading the fallers. BAE Systems is up around 2%.
Cineworld, which has published results today, is the biggest gainer in the FTSE 250, up 4%. Just Group, which is raising capital, is the biggest faller, off 15%.
Investment decisions put off

Today Programme
BBC Radio 4
AFPCopyright: AFP
John McDonnell, shadow chancellor, has told BBC Radio 4's Today Programme that a solution needs to be found for Brexit. He has been speaking to business leaders.
"Up until now the danger for us is that investment decisions have been
put off, that's been bad enough for our economy, now investment decisions are
being made but being made in the negative, not to invest here."
pledged to spend a £26.6bn Brexit war chest to boost the economy, if MPs vote to leave the European Union with a deal.

Ben Zaranko, research economist of the Institute for Fiscal Studies, said that while the Chancellor had downgraded growth forecasts he had a boost from lower borrowing requirements because of higher tax receipts.

"The richest are seeing their earnings grow faster than everybody else…you might be concerned about
that if you care about inequality but those people pay a lot of tax," he told Wake Up To Money.
City watchdog cracks down on investment firms
ReutersCopyright: Reuters
The City watchdog has proposed a package of measures aimed at
improving competition in the investment platforms market,
including restricting the use of exit fees.
The Financial Conduct Authority's (FCA) recommendations follow last year's initial report into the sector which found weak price competition and no link between higher fees and better performance.
"While the market is working well for most of its consumers,
the package we've announced today should make it less expensive
and time-consuming for investors to shop around," Christopher Woolard, FCA executive director of strategy and competition said.
"As part of that, we believe it is right that we restrict
exit fees, so people can move their money freely."
the government unveiled its tariff plan in the even of a no-deal Brexit.

Under a temporary scheme, it said 87% of imports by value would be eligible for zero-tariff access.

National Farmers Union president Minette Batters says a glaring gap in the government's plan is that it doesn't cover exports.

"It's all tailored to imports. But for sheep farmers it's all about exports. They export 40% of their lamb to the EU. Exports are just as significant as what comes in the country," she says.

Ms Batters also says the plan fails to cover some significant sectors, including the arable sector.
Debenhams: 'careful consideration'
Getty ImagesCopyright: Getty Images
Debenhams says it will give "careful consideration" to an offer made last night by Sports Direct to offer the company a £150m loan.
Sports Direct, founded by Mike Ashley and which owns nearly 30% of Debenhams, announced the loan last night after the stock market had closed.
Any loan would need approval by lenders, Debenhams said.
"Nevertheless, the board will give careful consideration to the proposal and will engage with Sports Direct and other stakeholders regarding its feasibility in the interests of all parties".
BBCCopyright: BBC
Annual profits at estate agents Savills fell 3% to £109.4m.
Currency movements had a negative impact on the group, decreasing revenue by £20.7m, underlying profit by £1.3m and statutory profit before tax by £0.5m.
New chief executive Mark Ridley said: "We have made a solid start to 2019; however, the year ahead is overshadowed by macro-economic and political uncertainties across the world.
"It is difficult accurately to predict the impact of these issues on corporate expansionary activity and investor demand for real estate.
At this stage, we expect to see declines in transaction volumes in a number of markets and growth in our less transactional business lines; accordingly we retain our expectations for the group's performance in 2019."
Getty ImagesCopyright: Getty Images
Outsourcing firm Capita is back in the black, reporting a £272.6m pre-tax profit for last year after a £513m loss the year before.
The firm, which operates the London congestion charge and runs an electronic tagging service for the Ministry of Justice, said its rights issue last year raised £1.1bn and strengthened its balance sheet.
Chief executive Jon Lewis said the firm has "fixed the basics and is firmly on track".
"Our transformation still has some way to go. But I am very pleased with our progress," he adds.