SpaceX CEO Elon Musk says the company's Raptor engine, meant to power Starship and Super Heavy, has surpassed a rocketry record held by Russian scientists and engineers for more than two decades.
Known as combustion chamber pressure, Raptor has reportedly surpassed a modern Russian engine known as the RD-180, reaching forces equivalent to one Tesla Model 3 balanced on every square inch of Raptor's combustion chamber, the hardware directly adjacent to a rocket engine's bell-shaped nozzle.
Raptor reached 268.9 bar today, exceeding prior record held by the awesome Russian RD-180. Great work by @SpaceX engine/test team! pic.twitter.com/yPrvO0JhyY

— Elon Musk (@elonmusk) February 11, 2019
First and foremost, it's far too early to actually crown Raptor as the new official record-holder for combustion chamber pressure. RD-180 has been reliably flying on ULA's Atlas V rocket with chamber pressures as high ~267 bar (3870 psi) since the year 2000, while Raptor has been performing subscale integrated testing for roughly two years and full-scale integrated testing for less than seven days. As such, the fact that full-scale Raptor has achieved ~269 bar (3900 psi) is an almost unbelievably impressive achievement but probably shouldn't be used to jump to any conclusions just yet.
Thanks to the 10-20% performance boost supercool liquid methane and oxygen will bring Raptor, currently stuck using propellant just barely cold enough to remain liquid, the engine performing tests could already be made to reach its design specification of 300 bar (4350 psi), although Musk cautioned that he wasn't sure Raptor would be able to survive that power in its current iteration. Nevertheless, 250 bar is apparently more than enough to operate Starship and its Super Heavy booster during most regimes of flight, although maximum thrust (and thus max chamber pressures) is probably desirable for the first minute or so after launch when gravity losses are most significant.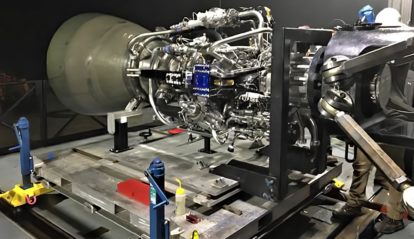 CEO Elon Musk revealed the first official photos of SpaceX's finalized Raptor engine, set to support Starship hop tests and early BFR launches. (SpaceX)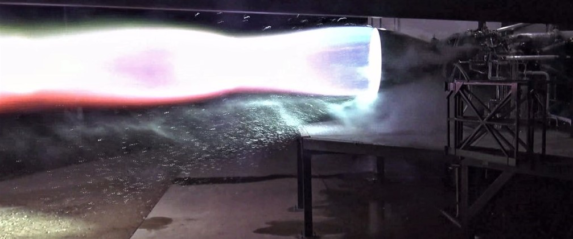 The first finalized Raptor engine completed a (presumably) successful static fire debut on the evening of January 3rd, a major milestone for the BFR program. (SpaceX)