The Punisher showrunner Steven Lightfoot has revealed that Avengers: Infinity War will have no impact on the second season.
That means that the consequences of Thanos' genocidal finger snap will not be mentioned in the series, and there won't be countless piles of dust lying about everywhere.
Speaking during a roundtable interview, Lightfoot explained how the Netflix series essentially exists in its own world and isn't bound by the continuity of the Marvel movies.
Advertisement – Continue Reading Below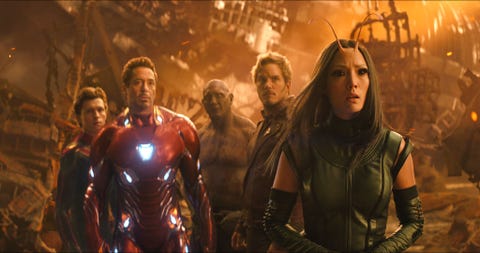 Marvel Studios
"I sort of sit there and write my show in a little bubble and the guys at Marvel are good at steering me with that," he said.
"The truth is these shows take a year to make. Infinity War probably wasn't finished, certainly wasn't out, when I started writing the show, and as we know Marvel is secretive. I didn't even know what happened in Infinity War. It would have been very difficult for anyone to talk about it."
Initially, the Netflix/Marvel universe was fully grounded in the continuity of the MCU, with references to the characters and events from the films, but the link between the two had loosened over time.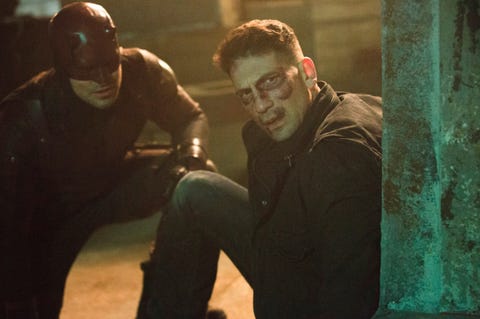 Patrick Harbron/Netflix
The Punisher season two recently released its second teaser trailer, giving fans a glimpse of the titular hero's return, along with the arrival of new enemy Jigsaw – you know, that guy who got his face grated against a broken mirror.
The Punisher season 2 will be available to stream on Netflix on Friday, January 18.
---
Want up-to-the-minute entertainment news and features? Just hit 'Like' on our Digital Spy Facebook page and 'Follow' on our @digitalspy Instagram and Twitter account.